Update - May 24th, 2020
Pastor Glenn and Pastor Paul gave us an update announcing the creation of the Reopening Task Force. For the full update, please click here or on the video above.
In light of the Governor's "Stay at Home" order, we have still postponed all on-campus church activities until further notice. We will keep you updated as new information arises.
---
Join our Service Online
We will be streaming Sunday's Message online at 10:00 AM. You can join us at home by following this link: www.wearehbc.com/live or clicking on the picture below.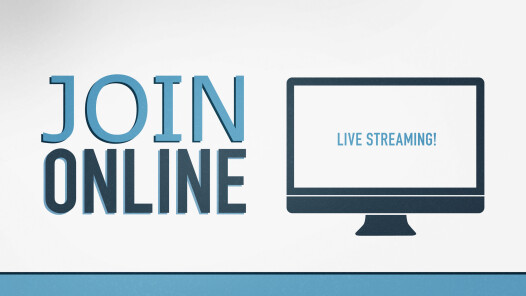 ---
Ways to Stay Informed

We will be sending updates through these channels. The church email, our TEXT REMIND and through our Church App. Please take the time to get this set up to stay informed.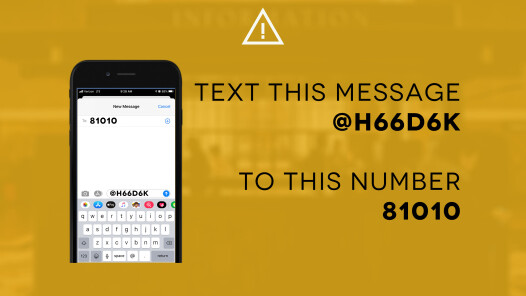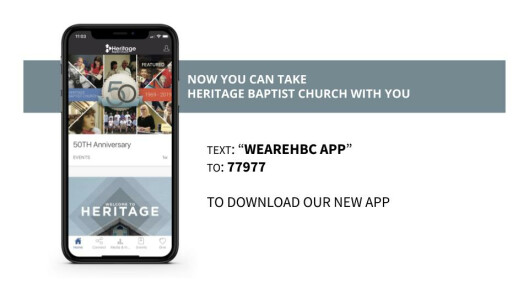 ---
Prayer
We want to continue to pray for you during this time away from one another. Please use this link to let us know how we can pray for you this week.
---
Care
If you are experiencing any need or hardship during this time, please let us know how we can help you. Click the link below to let us know how we can help you or how you might be able to help others.
---
Give Online.

Even though we are not gathering together as a church family, there are still recurring expenses that need to be covered through giving. This would be a great time to give securely online via our website.
---
Hello Neighbor

We've provided a resource for all of us to minister to our neighbors during this time. Click on the link below for more information!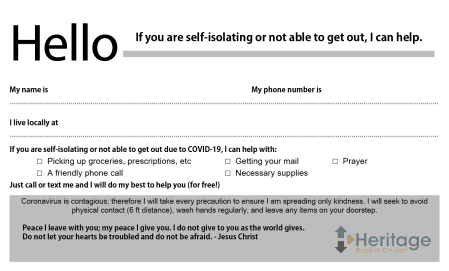 ---
Helpful Resources
We've put a list of helpful resources when it comes to keeping up with the Coronavirus.

Governor's Response to COVID-19
Coronavirus in Pennyslvania

Chrisitan Response

It's ok to fear the Coronavirus
The FAQs: Coronavirus Explained by an Infectious Disease Expert and Pastor

Should Christians Be Anxious About the Coronavirus?

Medical Information

Latest Coronavirus Update via Pennsylvania Department of Health

Center For Disease Control and Prevention - Coronavirus

John Hopkins Coronavirus Map
Coronavirus is past containment, but America can limit epidemic: Q&A with former FDA chief