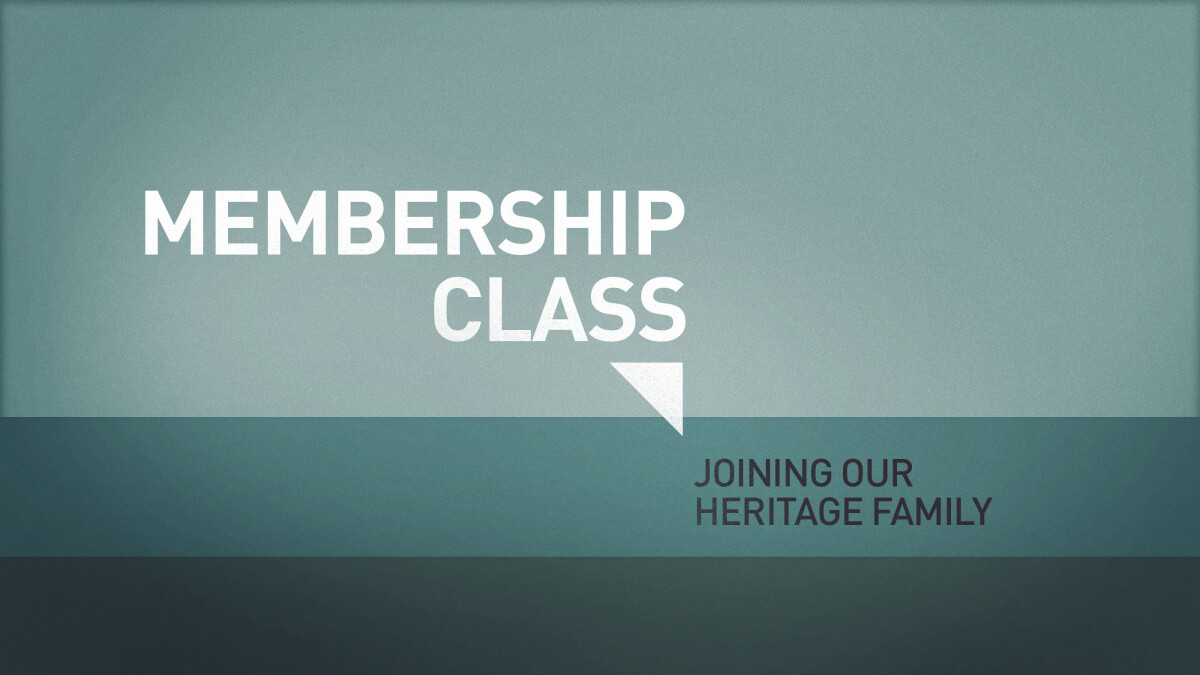 Sunday, January 31, 2021, 12:00 PM - 3:00 PM
Membership is an important part of the local church. We want to make it as easy as possible for people to figure out if God is leading them to take their next step towards church membership.
Why A Class?
Part of becoming a member of Heritage involves knowing about us. This class will not only give you important information about who we are, what we believe but also give you Opportunities to learn more. There is also something about being together and meeting the family you will become part of. Relationships are necessary for any family, and being together gives us that opportunity.
What Can I Expect?
We will meet at 12:00 PM on Sunday in Room 111 with others wishing to pursue membership. We have time to get to know each other over lunch before we begin our class.
What do I need to do before the class
Everything you will need to do will be explained and provided during the class. If you want to pre-read our Constitution you can by clicking below. If you know God wants you to become part of our family, you can fill out our Membership Application.
Helpful Resources
Below are some helpful resources when considering becoming part of our family.
Heritage Baptist Church Constitution
Heritage Baptist Church Statement of Faith
Is Church Membership Biblical? (Article)
Have questions, email Scott Cleveland.