Our Team
« Back to Staff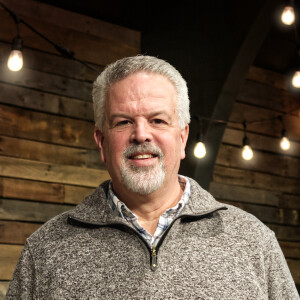 Paul Osborn
Pastor of Adult Ministries
Get to know paul
Paul Osborn and his wife, Diane, moved to Clarks Summit in January 2012, and have been members of Heritage since the spring of that year. They are the parents of three grown children and they have five incredible grandchildren. Paul began his ministry here at Heritage in 2013 as the Director of First Impressions. He has also served in the role of Director of Member Care. In February of 2017, Paul became the Pastor of Adult Ministries. In this role, he will facilitate the formation of adult discipleship ministry via on-going assessment of current and future adult ministry at Heritage. He will also facilitate the over-all care ministry of the church and provide oversight of individual and group counseling. He will also be the pastoral representative to the Membership, Missions and Building & Grounds Committees.
Paul and Diane have served together in ministry for 35 years. They began in Strongsville, Ohio in Youth and Music ministry. They have been privileged to serve in music ministry and teaching at Bethel Baptist Church, Jamestown, NY for eight years as well as at Haddon Heights Baptist Church, Haddon Heights, NJ for five years. The Lord then led them to Durban, South Africa under ABWE where they enjoyed ten years of missions ministry with an emphasis on music ministry training. From 2005 to 2011 they served at the Hastings Baptist Church, Hastings, MI in music ministry. Paul is a graduate of Baptist Bible College, holds a Master's Degree in Music from SUNY Fredonia, NY, and a Master's Degree in Counseling from Clarks Summit University.
Paul loves the church, and has a passion to see God's people equipped, prepared and strategically involved in effective service.