COVID-19 Update
Worship Service. If you want to join us for Worship on Sunday Mornings, we've made some changes for COVID. Make sure to register and attend!
Regular Gathering. Hey Guys, we are waiting to start up CrossRoads until two weeks after you arrive back on campus! Make sure to check the FaceBook page for more details.
---
Your time studying in college is probably the most unique time of your life. You begin to step out on your own, discover who you are and how you relate to other people. We can't think of a better time to form spiritual habits and experience God in a way that will shape and develop you into who God has created you to be.
We want you to be a part of our community at Heritage. We meet at various locations, reach-out to other universities, and grow in our knowledge of the Scripture through reading and discussion.
You'll find friends who are genuine, a place to belong, and Biblical teaching to help you know Christ more fully.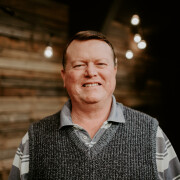 Membership Team